Let the experienced team at ATFS take care of your vehicle import needs. We have MPI (formerly MAF) approved transitional facilities and our premises are also Customs Bonded.
From importing & paperwork advice, port processes, MPI & customs import rules, through to MPI clearance status – our experienced team can take care of all of your requirements.
Our operation is well equipped to handle the transportation of all vehicle types,
sports, commercial or agricultural, and has the capability of handling MPI's strict requirements for the cleaning & preparation of imported vehicles.
We pride ourselves on ensuring our customer's needs are well looked after. In addition our experienced people anticipate any problems well in advance to minimize impact on your shipments.
For premium, efficient, cost-effective and optimum transport service to
satisfy your requirements please don't hesitate to contact us to discuss your requirements.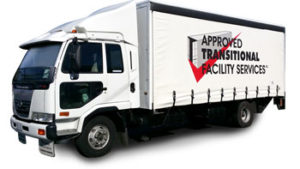 Evan Jeffs
Company Director
Hi I'm Evan Jeffs. I have been involved in the vehicle transportation industry for over 34 years and established Jeff's Vehicle Deliveries. Included in the Jeff's services was MPI transitional facilities in Auckland and Christchurch and these were retained after the sale of Jeff's in 2013. Further services were established in Christchurch and with Auckland they handle vehicle and machinery cleaning, decontamination and a range of other biosecurity services. Our team is very experienced with many years of work in this sector and produce a professional, fast service at realistic prices.

Ross Davis
Auckland Manager
Hi, my name is Ross Davis. I have been working in the industry for around ten years, first at Freight Station, then with Jeff's Transitional Facility now renamed ATFS. Before that I had twenty years in transport. I have devanned all sorts from cars, planes, mining gear and trucks – you name it we have done it. We aim to go the extra mile for all of our customers.

Richard Johnston
Transitional Processing Team Manager
Hi, I'm Richard Johnston. I have been working in the biosecurity side of the container industry for about ten years now at two different approved transitional facilities. No two days are the same in this industry and countries have different ideas about what is 'clean'. We have cars and machinery that arrives looking as if it has been dug out of a swamp, pushed in a container and doors closed! We see all sorts of things as we devan vehicles from spiders, cane toads and even a blue tongued lizard. It has been a very interesting career and I consider myself very experienced in the devanning and cleaning of vehicles and containers.